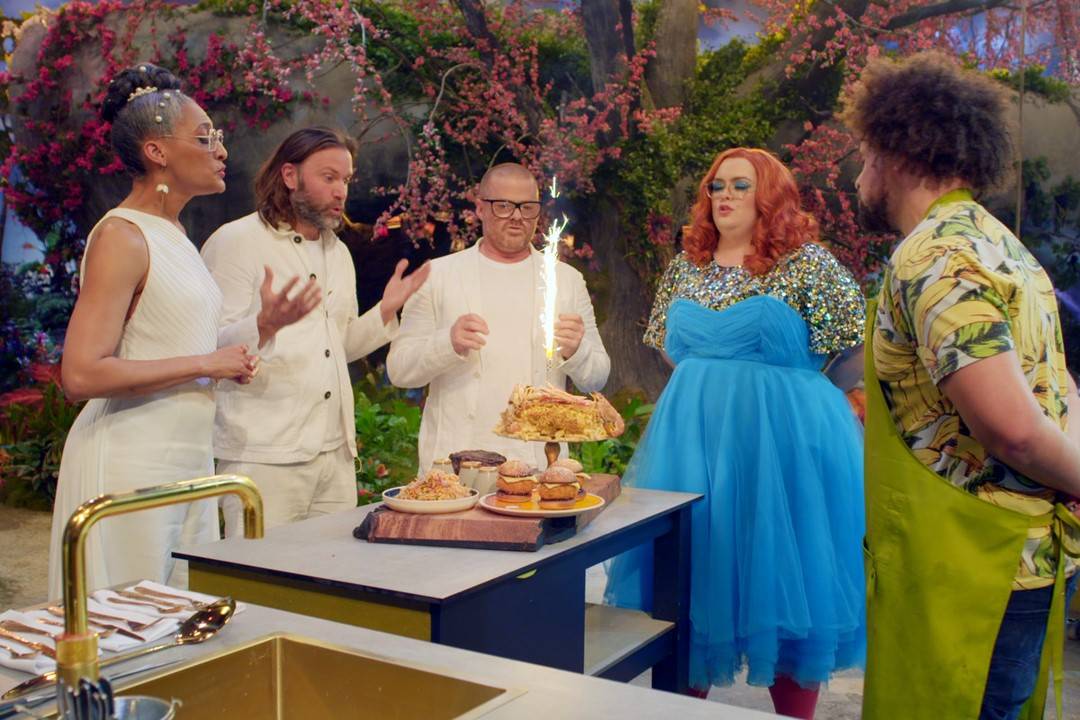 Crazy Delicious on Netflix. Photo: Netflix
There's something alluring about cooking visuals, restaurant development and the history behind authentic dishes that has inspired a variety of food and cooking television shows. From docuseries to competitive game shows, here are 10 things you can watch that capture the magic of all things delicious.
In this Emmy Nominated Netflix series, each episode dives into the life of a successful chef and the story of how they mastered their craft. The producers travel to various countries to highlight the influence of culture and environment on cuisine. The six volumes are a satisfactory blend of documentary story-telling, cultural understanding and food display. For viewers looking to gain insight on the person behind the plate, this show is a must-watch.
Crazy Delicious is a gameshow series that brings the concept behind Willy Wonka's chocolate factory to life. UK's biggest food lovers and home chefs compete to impress three judges with delicious, extraordinary dishes. But here's the catch -- they can only use foods planted in the edible set (which is decorated as an enchanted forest). In a quest to win the 'Golden Apple,' the contestants assemble uniquely mesmerizing and creative plates, bringing both food and fairytale to the table.
Diners, Drive-Ins and Dives
Guy Fieri has filmed over 30 seasons of this show, available on Hulu and Food Network, in which he travels across the United States in pursuit of the best local eateries. While Guy Fieri's iconic persona brings in the laughs, the various cultural culinary twists that exist all over the country give this show more depth. From comfort food to exotic dishes, 'Triple D' truly has something for everyone (and there's a high chance Guy Fieri has been to your own hometown).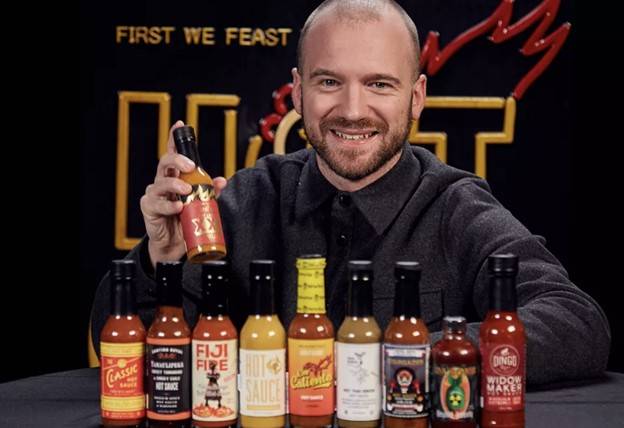 With 11 seasons out on YouTube, host Sean Evans has led the perfect talk show to success. Evans's interviews celebrity guests like Idris Elba, Gordon Ramsay, Margot Robbie, John Mayer and Chelsea Handler, all while eating hot wings. At the forefront of the interview, all is calm and comfortable. As the conversations continue, though, the guests are asked to ramp up their level of spicy and dive into the hotter sauces - like, really hot. Some contestants begin to sweat, others chug milk and many choke on their words. The show highlights an incredible nuance between the power that comes from fame and the vulnerability that comes from consuming spicy foods.
Gordon Ramsey is the ultimate mastermind behind this reality series, in which talented American home chefs dodge brutal eliminations by creating dishes with both taste and presentation. Thanks to dramatically high pressure situations and relentless constructive criticism, the modern chef is crafted through a televised game show. If the original version is not satisfactory enough, there's also MasterChef Junior. Both are available on Hulu.
A chef, an interior designer and a restauranteur with a snack for mixology team up and travel the world in this series about reviving struggling restaurants in beautiful exotic locations. The team explores the interests of the owners, as well as the local culture, in order to rebuild the restaurant from the edge of collapsing into a vibrant hotspot. This Netflix series is the ideal show for fans of travel, food, design, culture and heartwarming transformation.
In this four-part docuseries on Netflix, Samin Nosrat brings the story behind her bestselling cookbook to the television screen. Nosrat, a chef and teacher in addition to food writer and TV host, focuses on foundational cooking. Exploring the powerful influence of basic elements (salt, fat, acid and heat - hence the name) on culinary excellence, Nosrat travels to Italy, Japan and Yucatan before returning to her home in California to reflect on the conversations she had and valuable cooking lessons she learned.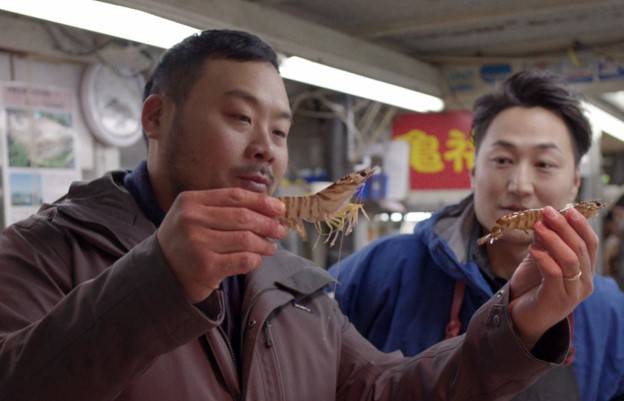 Award-winning chef David Chang adventures across the globe in this Netflix series. Chang is often accompanied by other comedic celebrities as he journeys to local hotspots, with each episode focusing on a particular cuisine. While the humorous back-and-forth between Chang and his guest maintains a lightheartedness, the series features spectacular, culturally-infused dishes that are sure to draw the eyes and get your stomach to rumble.
Phil Rosenthal, creator of "Everybody Loves Raymond," travels the world in this Netflix show in pursuit of the best local dining and culture. As he adventures around the globe looking for the 'best' food available, Phil's goofy mannerisms and personal insights make for a great light-hearted watch.
As it turns out, hip-hop is not famous rapper Action Bronson's only talent. In this Vice series, Bronson visits various eateries and hotspots located in the cities that he has previously performed in on tour. The down-to-earth production of the show and Bronson's relaxed personality allows for an entertaining experience that brings musical talent into the culinary world.
Enjoy Some Great Food in Real Life with TastePro
While it's great to learn about and watch the making of food, it's even better to eat it. With TastePro, you can venture through some of the eateries made famous on these shows, plus many more.
Dine at multiple restaurants over the course of a single meal, where you'll enjoy exclusive tasting menus of signature dishes at each place. Flexible arrival times, tax and tip included with every booking and drink specials up to 60% off standard menu prices are just a few ways we transform ordinary meals into Phenomenal Dining Experiences.
Whether you're visiting a new place or exploring your own backyard, TastePro is The Best Way to Try New Restaurants. Book your walkable, self-guided food tour today at GoTastePro.com