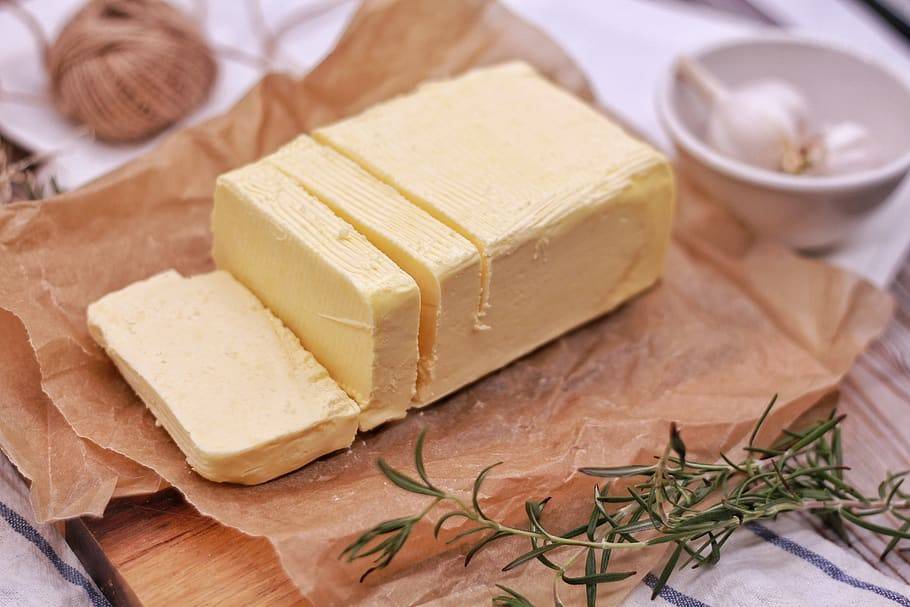 Alternative butters are on the rise. Photo: Wallpaper Flare
2020 was a rough year, no argument there. With 2021 upon us, it's no surprise that people are looking for ways to improve both body and mind. From a nutrition standpoint, you might be surprised with the types of healthy substitutions receiving praise.
Plant-based eating and clean eating have surged in popularity. In response to the rising health trends, the food industry has evolved in turn by developing a wealth of new products that cater to those seeking healthier alternatives to classic grocery staples, as well as items that are riding the most recent food trend wave.
1. Kombucha and Other Probiotic Drinks
The public has a love/hate relationship with kombucha, as it does have an acquired taste. Its health benefits, however, are a lot more black and white. Kombucha provides B vitamins associated with energy, essential minerals, and organic acids like acetic, glucuronic and D-Saccharic acids.
According to Dietitian Maxine Smith, RD, LD, "these acids have been shown to be antimicrobial, so they fight against bacterial growth. They can also promote detoxification by helping the liver get rid of undesired compounds that it has to process." Smith also explains how the acids help transport polyphenols to the body, which are known to act as strong antioxidants and increase during the fermentation process of making kombucha.
2. New Butters and Spreads
To all the butter lovers out there, there is still hope to live a long, healthy life with butter and spread substitutions. "Transitioning to a more plant-based diet and opting for a 'butter' spread made from unsaturated, plant-based fats can be a great way to help improve cholesterol levels, promote heart health, and reduce inflammation," says dietician Erin Palinski-Wade. The same goes for our beloved nut butters.
We've all seen the popularity of peanut butter shift to almond and cashew butter, but nuts aren't the only source for achieving the perfect spread. Sunflower seed butter offers a good source of protein, iron, zinc, and fiber and sunflower seeds themselves are low in saturated fat. In comparison to peanut butter, sunflower seed butter contains almost four times as much vitamin E and twice as much iron, magnesium, phosphorus, and zinc.
Another popular butter right now is granola butter. Granola butter is made of gluten-free rolled oats, which according to Kween, "contain more soluble fiber than any other grain and have been shown to help lower LDL 'bad' cholesterol." Other important ingredients of this novel spread is golden flax and grass-fed collagen. Flax seeds are one of the greatest sources of plant-based omega-3s and your hair, skin, and nails will thank you for the collagen boost.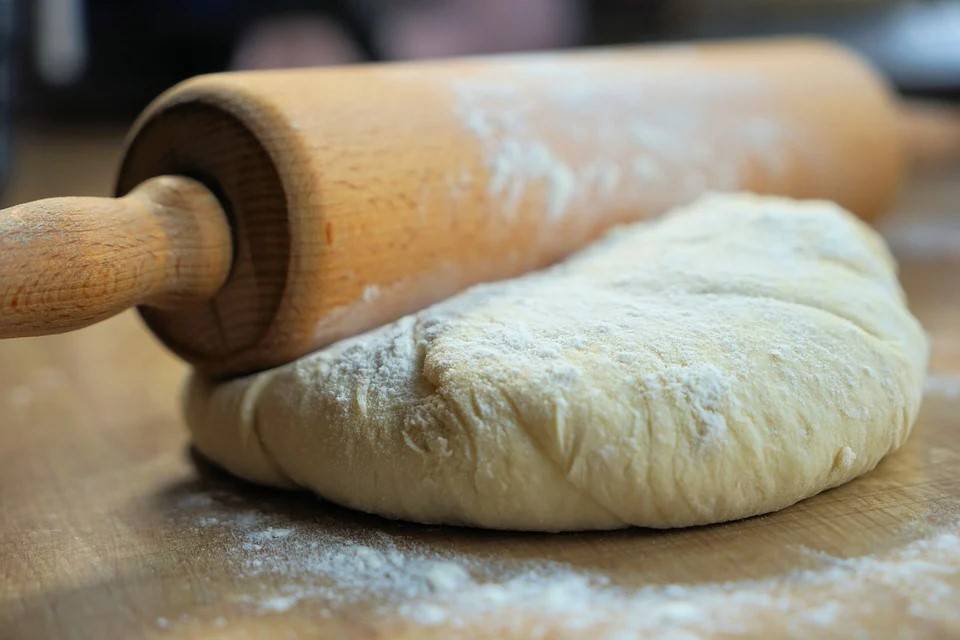 Traditional white flour has had a strong competitor in whole wheat flour for years, but the playing field has grown to include a whole new wave of rivals. Flour alternatives made from nuts, cereal grains, root vegetables, and even beans bring different flavor, texture, and sets of nutrients to the table.
Cauliflower pizza crust has been said and done, but there are more flours to experiment with when it comes to cooking and baking. Coconut flour is nut and grain-free, containing 10 grams of fiber per ¼ cup, as opposed to all-purpose flour which only contains one gram per ¼ cup. Almond flour is rich in heart-healthy fats, has twice as much protein, and three times as much fiber compared to all-purpose flour. If you think that's impressive, chickpea flour has double the protein and five times the fiber!
4. Probiotic Granolas and Smoothies
Probiotics are live microorganisms that may offer health benefits when consumed. According to Tsippora Shainhouse, MD, "some benefits of probiotics are that they may be able to help prevent and even treat some infections and illnesses and promote healthy digestion and perhaps, a healthy immune system."
With that being said, it's no wonder many people are looking for ways to incorporate probiotic food and drinks in their diets, like granola and smoothies. The gut-friendly bacteria also aids with bloating, boosts your mood, and in some cases can help you sleep better.
Collagen can be associated with improvement in the elasticity of skin, gain in muscle mass, prevention of bone loss and joint pain relief. In a recent study, women who took a daily collagen supplement showed notable improvements in skin elasticity, skin moisture, transepidermal water loss and skin roughness.
Collagen powder can benefit your health, as long as the brand is properly researched. When searching for a collagen powder, make sure to look for companies that get their bones and tissues from cage-free, free-range and antibiotic-free sources. Also look for a trusted brand with a third-party label like NSF or USP.
The term 'nootropics' is used to refer to any natural or synthetic substance that may have a positive impact on mental skills. A nootropic you may be familiar with is caffeine. In addition to helping you wake up, the natural stimulant has also been shown to improve thinking skills. "Caffeine also gives you more access to several chemicals in your brain such as acetylcholine, which helps with short-term memory and learning," says Chris D'Adamo, PhD, Director of Research and Education at the University of Maryland's Center for Integrative Medicine.
Research has also shown that combining caffeine and L-theanine may help with multitasking. Drinking pure green tea, which contains both caffeine and L-theanine, allows you to consume both in the safest, most natural way.
Ginkgo biloba is another natural nootropic, as it is a leaf native to China, Japan, and Korea. Once ingested, the plant offers anti-inflammatory properties, antioxidants, and "has been repeatedly evaluated for its ability to reduce anxiety, stress and other symptoms associated with Alzheimer's disease and cognitive decline associated with aging."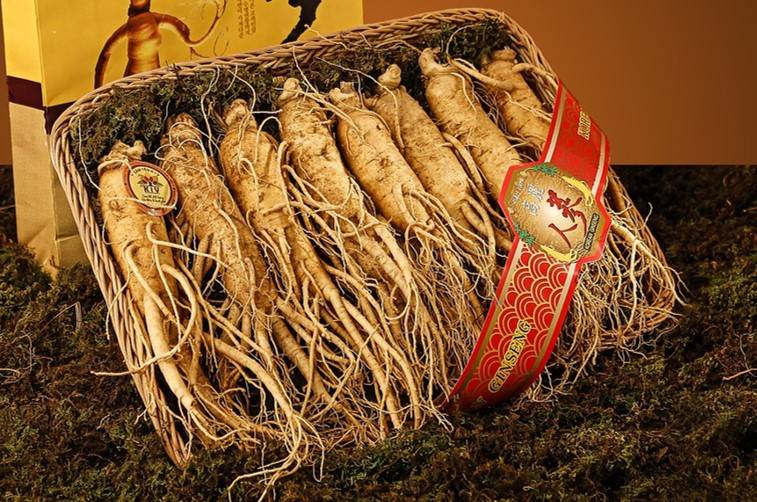 Similar to nootropics, adaptogens are a select group of herbs (and some mushrooms) that support the body's natural ability to deal with stress. They are called adaptogens because of their unique ability to "adapt" their function according to the specific needs of the body. This trend should stir no surprise, as almost everyone could deal with a little less stress.
One of the most well-known adaptogens is ginseng, which is said to increase energy, improve cognitive function, act as an anti-inflammatory, prevent flu and lower blood sugar. Rhodiola rosea, another common adaptogen, is said to enhance mental performance and physical stamina, while others like reishi, ashwagandha and holy basil help soothe stressed adrenals.
Cannabidiol (CBD) is a non-intoxicating chemical compound found in the cannabis or hemp plant, and has become one of the top-selling supplements. Consumers turn to CBD to for a more natural solution to health issues such as anxiety, depression, pain relief, etc. Some researchers even believe CBD may even have neuroprotective properties.
The newfound acceptance for CBD has food manufacturers getting creative as more CBD-infused food and beverages make it to the market. Many coffee shops have also added to their menu the option to add a shot of water-soluble CBD oil to your coffee. When CBD is combined with a product containing fat, the effects last longer throughout the day.
Beginning with almond and soy milk, the milk revolutionhas now brought a multitude of novel dairy alternatives into the world. Non-dairy milks range from banana and walnut milk, to hemp, hazelnut, pecan, pistachio, oat and flaxseed milk.
Dairy milk can be problematic for some when it comes to digestion, especially those who experience lactose intolerance or allergies. However, with the wide range of options, these products are now able to satisfy almost any dietary preference and need. Some people prefer plant-based products for environmental reasons, as they can be produce a smaller carbon footprint than animal-based products.
Experience These Newest Food Trends with TastePro
These health trends have made their way into homes and restaurants alike, with creative menu additions that combine the best of nutritious and delicious. The challenge comes with choosing what to try without taking multiple trips to the store or spending an arm and a leg on new products. Luckily, you can try spectacular renditions on these health trends and more with TastePro, where it's easy to sample the newest and top-selling dishes at all the hottest restaurants in town.
Dine at multiple restaurants over the course of a single meal, where you'll enjoy exclusive tasting menus of signature dishes at each place. Flexible arrival times, tax and tip included with every booking and drink specials up to 60% off standard menu prices are just a few ways we transform ordinary meals into Phenomenal Dining Experiences.
Whether you're visiting a new place or exploring your own backyard, TastePro is The Best Way to Try New Restaurants. Book your walkable, self-guided food tour today at GoTastePro.com