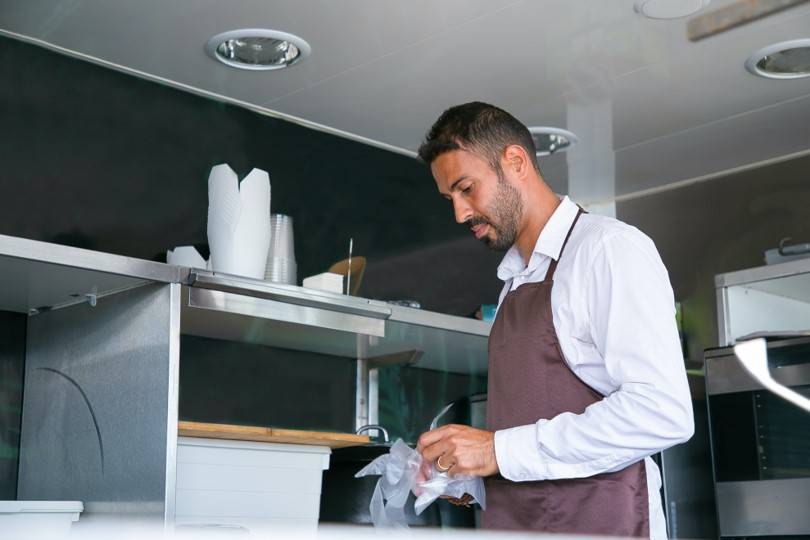 Photo: Kampus Production from Pexels
Amplify your menu with stories behind your restaurant or your top-selling dishes
Match your price point to your ambiance for a consistent experience
Your photos should accurately represent the quality of the food you serve
Are you an upscale burger joint or a gastropub? Do you serve Mexican food, Mexican fusion or just have a few Mexican dishes on the menu? Is your craft cocktail program one of your main selling points, or do you want to push guests toward your beer selection? On the surface these can seem like trivial details, but they all fall under the branding umbrella.
Your restaurant's value proposition—the main ingredient that gets someone to walk through your doors should be clear and consistent across the guest experience, with special focus on your menu, price point and ambiance. Sadly, a restaurant's value proposition isn't as simple as 'good food, good service.' These elements are, after all, what essentially every restaurant aspires to.
The question you want to ask yourself is "How do I want my customers to describe my restaurant in a sentence?" There will inevitably be overlap between your establishment and many others in your area. "Great Italian food," for example, is a perfectly acceptable answer.
The key, however, is consistency. If you lined up your last 100 customers and asked each of them to describe your restaurant in a sentence, then at least 90 of them should say roughly the same thing. An even split among "Great Italian Food," "Wine bar" and "Pizza joint" paints three very different pictures of your restaurant's brand, and could either unnecessarily turn customers away [people looking for something more filling than a wine bar] and/or unnecessarily disappoint others [people looking for a wine bar but stepping into a casual pizza joint that happens to serve wine].
Here are a few tips for keeping your brand clear and consistent.
Nothing adds a personal touch to your menu like a brief synopsis on the story behind your restaurant. This is your prime opportunity to define your brand and your key message points in a cohesive, genuine story.
Take a good look at your menu mix and ask yourself how it all ties together. The answer is simple at some places, such as a classic sushi spot. For a place that serves both sushi and burgers with a Japanese influence, however, it's important to paint a clear picture of how these two elements tie together. Perhaps the owner immigrated to the US and fell in love with burgers, and decided to create American dishes with Japanese influence as well as sushi with an American influence.
If you're experimenting with new items that stray away from your central theme, justify it with a story. Add a description that states the inspiration behind the dish. Give the customer every reason possible to understand and appreciate your offerings.
At the same time, if an item isn't selling and it strays from the rest of your menu mix, you may be better off by removing it altogether.
Ambiance and price have a pretty direct relationship. While it's critical to make ends meet financially, it's also important to match your prices to the feel of your restaurant and the quality of your food. Charge too much and you'll be seen as overpriced, and eventually lose loyalists. Charge too little and people may not correctly perceive your quality, and you'll leave money on the table.
Then there comes the issue of a wait. If your restaurant has a line, it should be due to overwhelming demand and not poor management. Pink's Hot Dogs [at least the original location in LA] is a perfect example of the line being part of the experience. If you've got a wait with empty table visible, on the other hand, that may well be the message that your patrons are passing along to their peers.
Photos of your food and dining areas should match the experience you're looking to create. Higher-priced establishments should tolerate nothing less than beautiful food photos. No gastropub owner wants to be mistaken as a burger joint due to lack of investment in good imagery.
More casual establishments can get away with lower-grade images. Professional-grade food photos may actually have a negative effect in these cases, as some guests could perceive the restaurant as overpriced from investing too much in marketing. On the other end of the spectrum, however, kitschy photos should also be avoided. Simply capture your food in the way you want your customers to perceive it.
Boost your bottom line with TastePro
TastePro is a free service that brings new customers into restaurants. Locals and travelers alike use TastePro to book walkable, self-guided food tours, where they dine at multiple restaurants over the course of a single meal. Designed by restaurant owners to be quick and simple with no apps or hardware needed, TastePro is the perfect way to fill empty seats and get discovered.
Find out more at GoTastePro.com