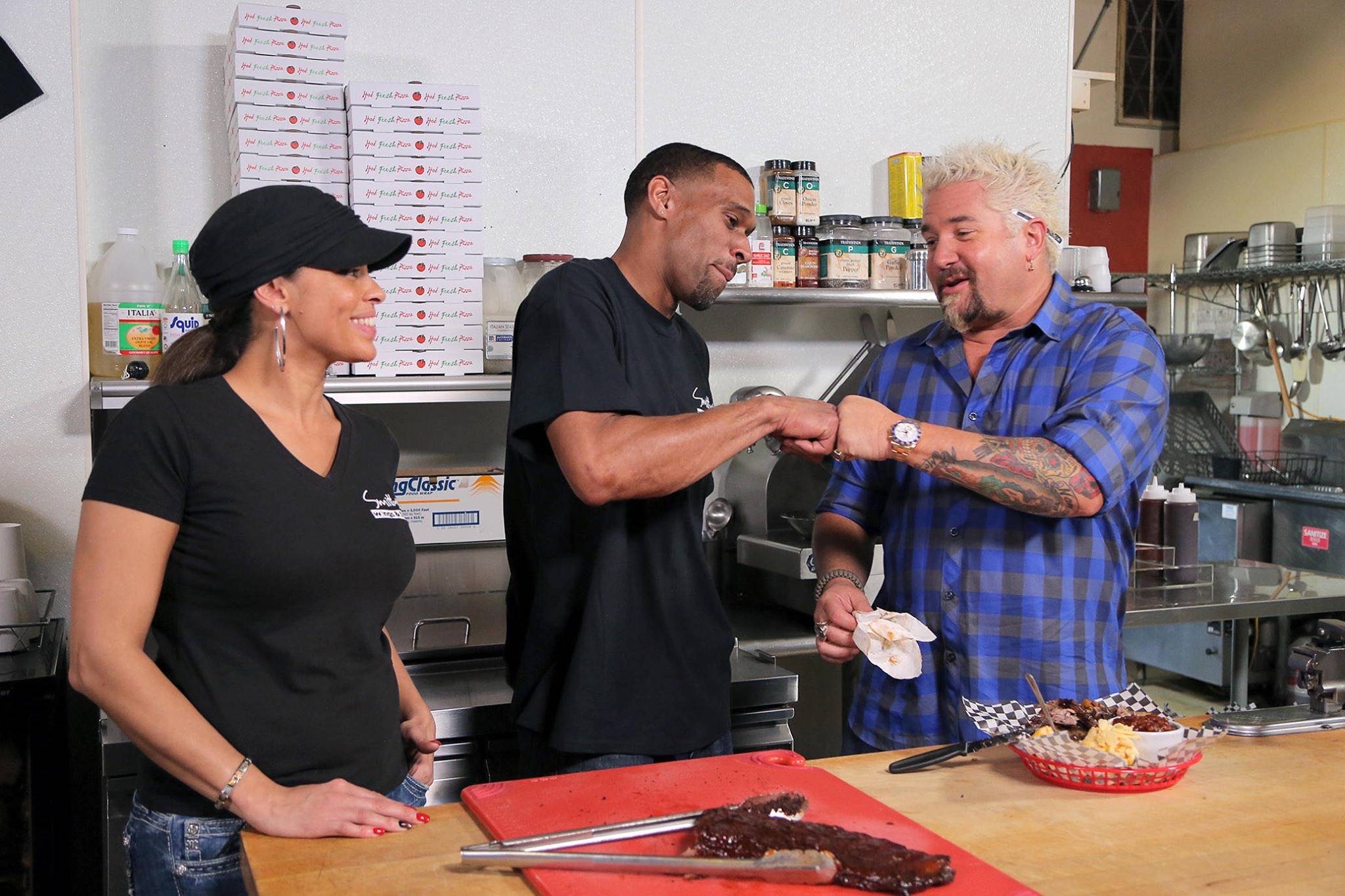 Photo: Smitty's Wings & Things, California Restaurant Foundation
The California Restaurant Foundation (CRF), in association with the California Restaurant Association, has awarded 318 restaurant owners and operators with grants of $3,500 as part of the Restaurants Care Resilience Fund. Grant recipients will also receive year-long support services including peer-to-peer mentorship and educational learning opportunities designed to equip them with the tools they need to lead their restaurant to long-term success.
"We hope this is a way for the recipients to come out of the pandemic better than they were before it took place," said Alycia Harshfield, Executive Director of the CRF. "We want to alleviate some of their payroll expenses and allow restaurants to bring back their staff. This allows them to make up for other expenses they've had to incur such as PPE and retrofitting parking lots for outdoor dining."
Of the 318 grant recipients, 65% are female restaurant owners and 83% identify as people of color. More than 130 grants were given in Los Angeles County, 77 in San Diego County, 62 in San Francisco and Alameda Counties, 29 in Sacramento and San Joaquin Counties and 18 in Fresno and Kern Counties. To qualify, the restaurants had to be single-unit, employ fewer than 50 staff members, be currently open and have experienced a revenue loss of at least 20% from 2019-2020.
The grants also come with a year-long support program, where recipients join together virtually to engage in monthly educational learning opportunities, as well as share best practices to improve all aspects of their businesses.
"We hope this is a way for the recipients to come out of the pandemic better than they were before it took place," Harshfield said. "For example, this month we're bringing in a legal expert to talk to them about what businesses need to know about reopening post-pandemic. We have others talking about menu engineering, marketing and legislative issues. We leave time at the end of each discussion for restaurants to talk to each other on the zoom meeting, and also spotlight one restaurant each month."
Harshfield led the CRF to launch the Restaurant Resilience Fund in March, partnering with SoCalGas, Pacific Gas and Electric Company (PG&E) and San Diego Gas and Electric (SDG&E), who collectively donated $1.25 million to fund the grants. Wells Fargo provided an additional $250,000 donation, bringing the program's total to $1.5 million.
Utility companies may not be the first source people would look to for securing restaurant grants, but Harshfield noted that symbiotic relationship between the two entities. Restaurants require utilities to operate and make up a large portion of their business, and the utility companies have aided in restaurant support programs long before the pandemic hit.
"SoCal Gas has been supportive of our foundation's High School Programs and our Restaurants Care Relief Fund over the years," Harshfield said. "Their customers are restaurants and they have a first-hand view on what these customers have faced. They've provided programming of their own, such as rebates, and this was a natural evolution of what they were doing with us already."
The CRF's impact on California restaurants spans far beyond pandemic-related grants. Founded in 1981, the organization's mission is to invest in and support the future and current workforce of the foodservice industry. The CRF focuses on three pillars: high school culinary arts education, college and training scholarships, and financial safety nets for working professionals.
"We see it as our opportunity to help train and recruit future industry leaders, to support those going to college, and to support hose currently in foodservice," Harshfield said. "We're here to serve those who serve, and seek to create a thriving restaurant community in California."
The Restaurants Care Resilience Fund was launched in 2017. Designed as a relief fund for F&B workers facing unforeseen crises, the program has provided financial support services for more than 1600 restaurant staff. The Restaurants Care Resilience Fund has helped restaurant workers through everything from illness and deaths in the family to wildfires, and now a global pandemic.
"The pandemic has exposed vulnerabilities that we never really anticipated. People never would've guessed that the government could just close down your business," Harshfield said. "And just as restaurants had to, we made a pivot during the pandemic to provide grants to people who were out of work."
A nonprofit vet going on her third decade in the field, Harshfield has been at the helm of the CRF for 11 years. Like many, she sees local, independent restaurants as the financial and cultural backbone of the communities they serve. The grants provided during the pandemic deliver vital assistance, but her mission with the CRF focuses on the long term, not only sustaining businesses and their staff through tough times, but fueling them with new talent to grow the industry as a whole.
"We have 13,500 ProStart students in our high school development program. A young lady who went though our program in Orange Country was able to go off to college, and has since moved back to open a restaurant," she said. "It's important that we encourage that drive for foodservice. We're working with youth and providing life-ready skills for a job that allows them mobility and flexibility."