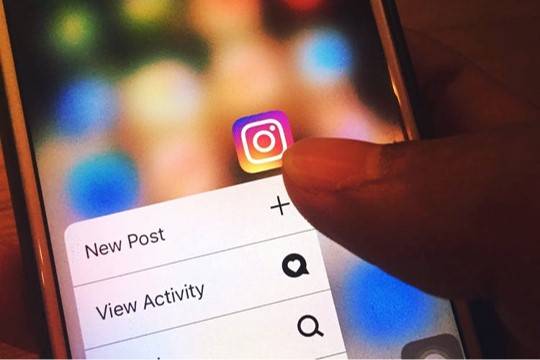 Successful social media strategy comes with consistent posts on platforms that reach your target customer

Different social platforms appeal to different types of people

Scheduling social posts across multiple platforms is a great way to save time while still getting the word out
Ask anyone how to improve your marketing and social media will be one of the first things out of their mouth. It's easy to get sucked into the social media vortex, the allure of going viral and picking up a global following an ever-present motivation.
In reality, social media takes up time…a lot of it! It's easy to spin your wheels managing multiple social media accounts while your efforts could be better spent elsewhere. If you're looking to maximize your social media ROI, it's best to stick with just the platforms that truly matter to your target customer.
So, which platforms should you use? As always, it depends. Try some of the techniques below to whittle down the list and manage your profiles and pages as efficiently as possible.
Identify your target customer
Before diving into social media, let's take a step back. If you haven't done so already, get a feel for your target customer. What type of person visits your restaurant most often? How old are they? Who do they bring? What's the male/female ratio? What lifestyles do they live? During what occasions do they dine with you?
This may be a thought in the back of your head, but doing your due diligence here is critical in not just determining the best social media platforms to use, but in positioning your business for long-term success. Find your customers' natural habits and use them to your advantage.
Identify your target customer's social media match
Once you've gotten a good grasp of who your target customer is, the next step is to find out what they do, particularly in the social media world. What platforms to they frequent most often? How do they engage with those platforms?
While everyone is of course different in their own right, here are a few general guidelines that correlate social media platforms and audience demographics:
Facebook is generally favored by an 'older' audience, typically born before 1990. Other age groups may use Facebook, but not as their primary social media platform
Instagram is pretty universal, but favored by most millennials and younger generations
Snapchat is favored by a younger audience, typically Gen Z
Tik Tok, similar to Snapchat, is also favored by a younger audience
Twitter spans across age demographics, but skews older and generally serves as more of a news source and less of a destination for food and drink-related content
Youtube is frequented across demographics, but typically by being embedded in posts on the platforms above
Additional social media platforms, such as Pinterest and Tumblr, reach more niche audiences
Of course, many people use multiple social media platforms quite regularly. Managing 2 – 3 accounts is just as doable for you as it is for them, but in both cases going past that mark can be challenging.
How to best manage your social media
Posting manually on each of your social media accounts in real time is the go-to approach for the overwhelming majority of users. For businesses, however, taking a few minutes here and there adds up over time, and before you know it the burden outweighs the benefits and you'll stop posting altogether. Thankfully, numerous tools exist to offset this issue.
Ideally, it's best to set aside an hour a week to schedule all of your social media posts. How much easier is it to upload all the photos, write all the posts, and choose the days/times to post all at once, in advance, than to remember to do it every day? Thankfully, many groups have thought of this idea, and produced solutions to save you time.
A great free social media scheduling tool is Buffer, which, at the time of this writing, allows users to schedule up to 10 posts for up to 3 different platforms [30 posts total]. So if you have a Facebook, an Instagram and a Twitter account, you can line up all your posts for the week. If you want to take it up a level, Sprout Social provides great social media analytics, allowing you to track the ROI on your posts. Of course you can also go with Hootsuite, which has long been regarded as a social media software leader.
Social media is undoubtedly a critical asset in your marketing portfolio, and knowing how to best leverage this tool will save you substantial time and produce much greater results in the long run.
Boost your bottom line with TastePro
TastePro is a free service that brings new customers into restaurants. Locals and travelers alike use TastePro to book walkable, self-guided food tours, where they dine at multiple restaurants over the course of a single meal. Designed by restaurant owners to be quick and simple with no apps or hardware needed, TastePro is the perfect way to fill empty seats and get discovered.
Find out more at GoTastePro.com