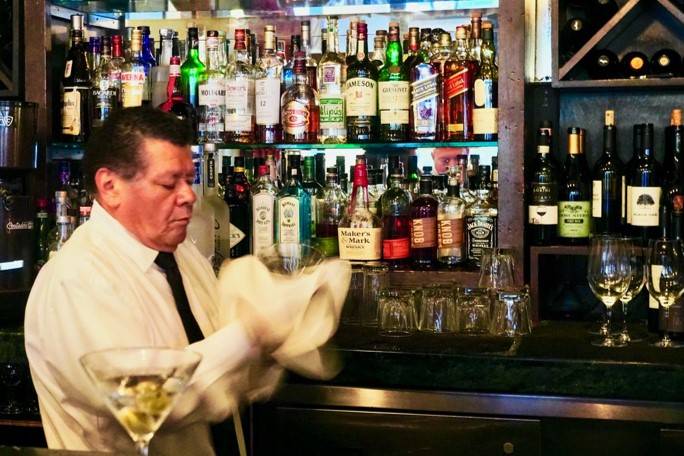 When restaurants recover from the COVID-19 pandemic, staff retention will resume its place at the top of restaurant owners' most pressing challenges
Employee turnover greatly impacts a restaurant's bottom line
Wages, hours, growth potential, and culture are among the biggest inhibitors to restaurant staff retention
Communication, training, and strategic hiring strategies will help you increase retention without increasing overhead
Aside from the behemoth problems caused by the COVID-19 pandemic, employee turnover is one of the restaurant industry's biggest challenges. The Bureau of Labor Statistics reported a turnover rate in excess of 70% for restaurants in 2018. This means that if you start with 100 employees at the beginning of the year, then you'll need to hire for at least 70 of those positions all over again by year's end.
When the dust settles from the pandemic and the restaurant industry does achieve normalcy again, whether months or years from now, a high turnover rate is likely to return as well with its own set of financial challenges. The cost of onboarding an hourly restaurant staff member can be upwards of $3,500, according to Investopedia, with the cost of onboarding management being significantly higher.
Unfortunately there's no magic pill for increasing employee retention, but there are best practices to hold onto your team members. The key comes to discovering the pain points that lead to turnover and applying a few management techniques to address them as quickly as possible.
Common Causes for Employee Turnover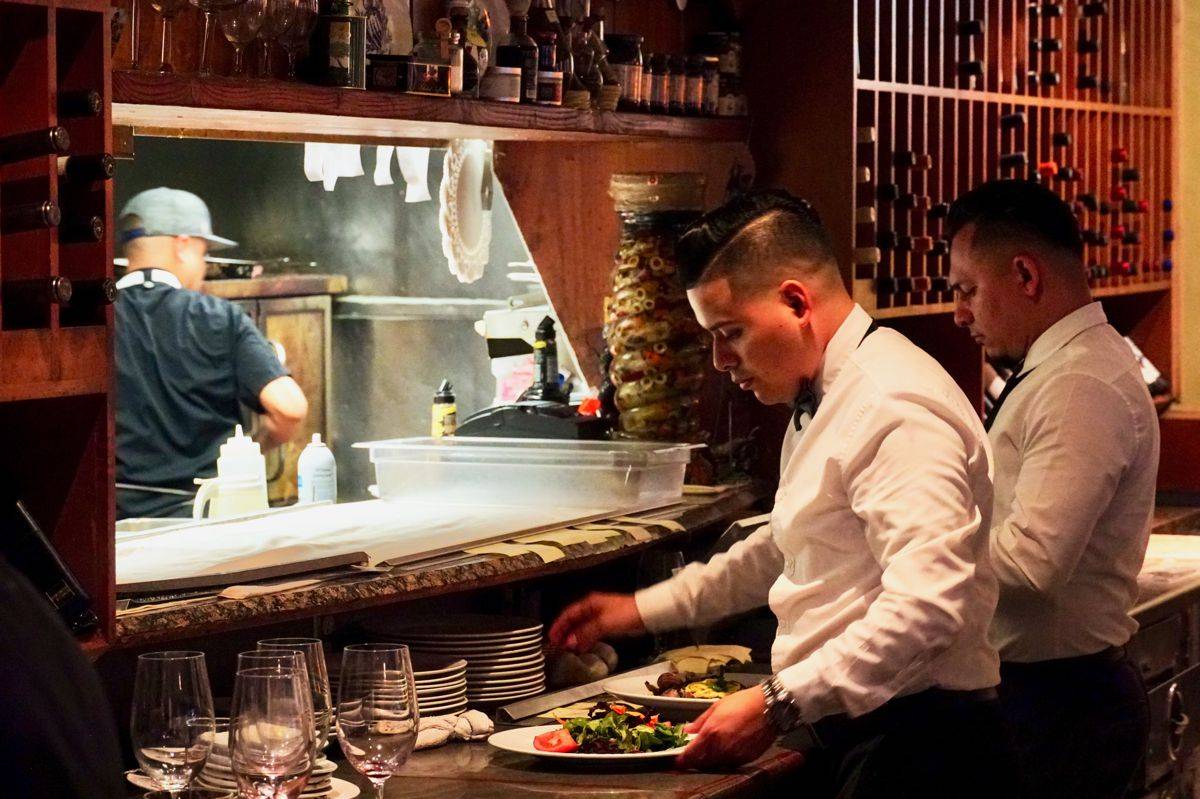 The restaurant industry is a tough business to be in for virtually any position. Kitchen staff, waitstaff, and bar staff each face similar pain points that can lead to turnover, but these pain points can take different forms depending on the restaurant position. By recognizing how pain points differ by position and tailoring the solution to the individual, management can boost the company culture and employee experience, leading to an increase in restaurant staff retention.
The restaurant industry is notorious for offering some of the lowest wages in the country. Many restaurant positions don't require advanced degrees or the higher salary that comes with them, so low wages are a key factor in turnover, where employees are constantly looking out for higher-paying roles.
Kitchen staff, especially lower-level positions such as prep cooks, line cooks, and dishwashers, are among those most prone to jump ship. They often don't see any of the tip money coming from the front of house, so their hourly wage becomes all the more important and often the key metric used to weigh new opportunities when they come up.
Servers, bussers, bartenders, and other front of house restaurant employees have the advantage of receiving or sharing tips, which can make up the majority of their take-home pay. The question here then becomes how to maximize those tips. Do they have access to the best sections? Do they feel like those around them are cooking food, serving drinks, and interacting with guests well enough to ensure those guests tip well? Is management being fair in making sure star performers are rewarded accordingly? If not, then turnover is likely to rise.
A general reality of the hospitality industry is the long hours, with the added burden of spending them on your feet. Back of house staff spend this time in a demanding and dangerous work environment, surrounded by fire and sharp objects. Work-life balance becomes a highly prized perk for kitchen staff. The ability to work during more desirable days and times, as well as take breaks throughout each shift and time off when needed, will improve morale and performance.
Service staff will likely desire the opportunity to work the dining room on nights and weekends, where crowds and tips are greater.
Restaurant employees, and employees across industries for that matter, want to get along with their colleagues and enjoy their workplace environment. Overbearing management, short tempers, or inefficient kitchen operations foster a negative environment that can often lower staff retention.
Engaging in honest communication with staff and conducting exit interviews are just a few ways to identify setbacks to company culture, so you can take action on them immediately.
Ways to Improve Restaurant Staff Retention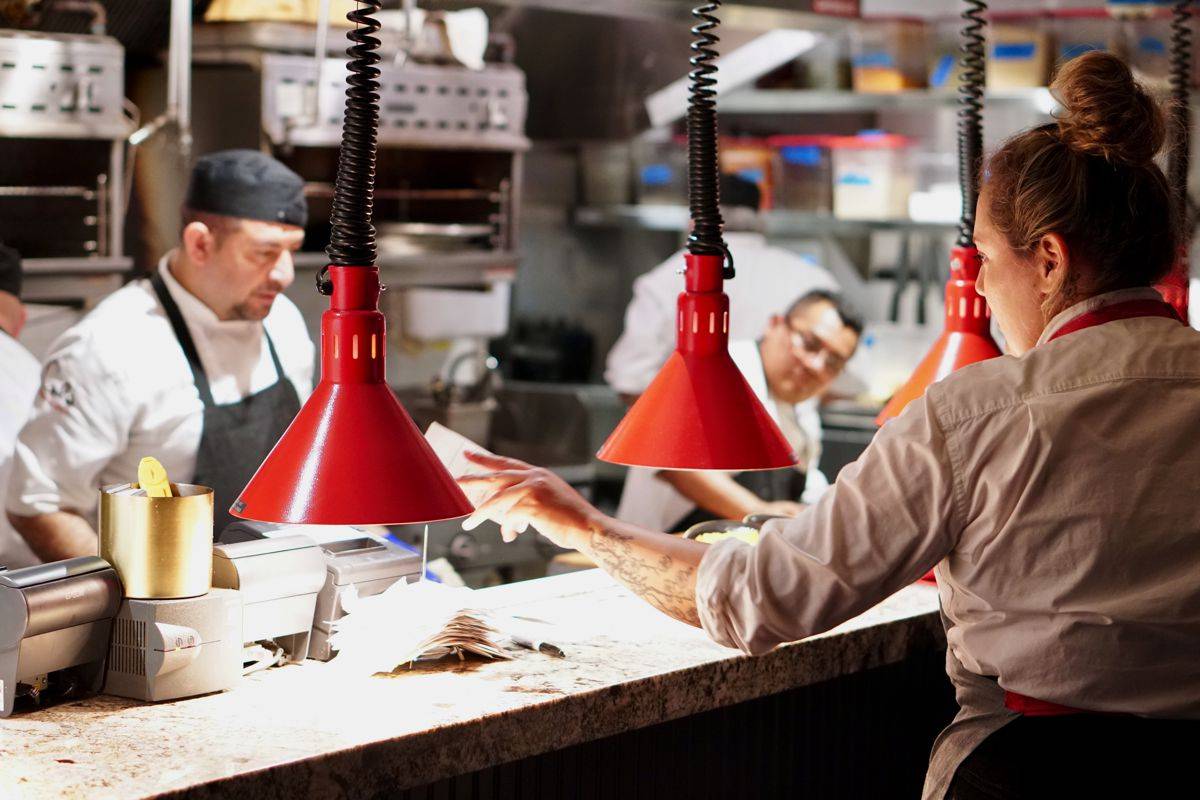 Staff retention strategies should be catered to the individual needs of your business. The pain points outlined above highlight the general challenges restaurant staff face, but it's up to you to identify their specific needs and how you can empower them to 1) do their job even better and 2) be happy enough to stay onboard.
Talk to your team members
Empower staff by giving them a voice from the moment they begin the onboarding process. New employees and veterans alike should be heard by management on a regular basis. Establish a system of regular check-ins where every staff member has the ability to share their progress and struggles.
Make sure these check-ins are in a judgment-free environment, where employees can speak their minds and share valuable insights. Ask them what's going well in their job and what can be improved. If they had the power, what would they do differently to make the restaurant run better?
You likely don't have time to speak with every team member yourself. Create a system of relationships among your staff whereby every staff member has a designated senior team member to meet with. You should then be sure to meet with your management team. Everyone should have someone they report to and should feel confident that their suggestions don't go unheard, regardless of their job title. These meetings should take place at least once every two weeks, either at the beginning or end of a shift.
If an employee does leave, set up an exit interview to drill down on what could improve to increase staff retention moving forward.
In the same way that you can set up a reporting structure to maximize communication, create mentorship programs among new employees and those with more years of experience. Set aside time for servers to shadow their managers, for prep cooks to join line cooks, and barbacks to be bartenders during hours where pressure is lower.
A mentor program provides structured opportunities for employee engagement to keep your employees happy. Consider assigning a mentor to new employees as part of the onboarding process. The mentor should be the go-to person for that mentee to ask questions about restaurant operations and how to improve in their role. These relationships should last at least six months, but chances are that if you give mentors and mentees time to connect, the relationship will grow beyond the program.
Offer continued education
If you have the budget, training programs and even degree programs will make a monumental difference in staff retention. Empowering people in all restaurant positions to strengthen their resumes not just through experience, but education is a perk that will boost job satisfaction and retain top talent.
Some restaurants provide tuition reimbursement for their team members, with the goal of creating a career path that will allow employees to grow with the company and eventually enter management positions that require a degree.
If the people working in restaurant positions don't see the opportunity to move up in the ranks, they're going to look somewhere else. If a line cook demonstrates exceptional talent in the kitchen and takes the time to think up new recipes or presentation methods, the executive chef should take the time to listen and incorporate ideas that will better the restaurant. That line cook should be praised and granted the responsibility of managing a new menu or operational change, allowing him or her to get well-deserved managerial experience.
Promoting from within will give top talent a reason to stay, elevate company culture by inspiring others to seek the same goal, and even boost your bottom line by saving money on new hires.
To address the problem of low wages, management can create a tip pooling structure where back of house staff get to take home a portion of tips. Before implementing this, check where this option is allowed, as legality varies by state.
There are several methods of tip pooling:
You can tip out by percentage, which directs tips based on contact with the customer (for example, 80% for front of house and 20% for back of house).
You can tip out based on hoursworked (more tips for those working the dinner rush as opposed to slower periods).
You can utilize a point system, where you assign staff roles a certain number of points (for example, servers are 15 points, bussers are 5 points, and dishwashers are 1 point) and tip based on point total.
Accommodate schedule requests
Operators should take their staff's shift preferences or schedule feedback into more serious consideration. This allows staff to feel like they have greater influence over the hours they work.
To help accommodate schedule requests, try creating a process in which staff can communicate among one another to swap shifts or find subs to cover them.
Many operators rely on software to quickly create staff schedules and provide employees an easy way to release shifts and pick up new ones. Whether or not you use software, create standardized protocol for shift swapping, such as alerting you to staff swaps within 12 hours of the shift via email. To help employees find subs, you can also post a message board on the wall of your break room or create a chat thread dedicated to schedule changes.
Sometimes the best way to reduce staff turnover is by making sure the people you hire are a natural fit in the first place. Restaurateurs who rush through the hiring process just to fill a position run the risk of bringing on someone who doesn't fit into the company culture. A bad fit can be a burden on a general manager or executive chef, and too many of them can not only lead to increased turnover in those junior positions, but in restaurant management as well.
Take the time to write a detailed job description for every open restaurant position, clearly identifying the responsibilities and requirements of the job. Involve servers, sous chefs, and other restaurant staff in the process. This will both provide fresh perspective and empower those team members with the voice and authority they're looking for.
Boost Your Bottom Line with TastePro
TastePro is a free service that brings new customers into restaurants. Locals and travelers alike use TastePro to book walkable, self-guided food tours, where they dine at multiple restaurants over the course of a single meal. Designed by restaurant owners to be quick and simple with no apps or hardware needed, TastePro is the perfect way to fill empty seats and get discovered.
Find out more at GoTastePro.com