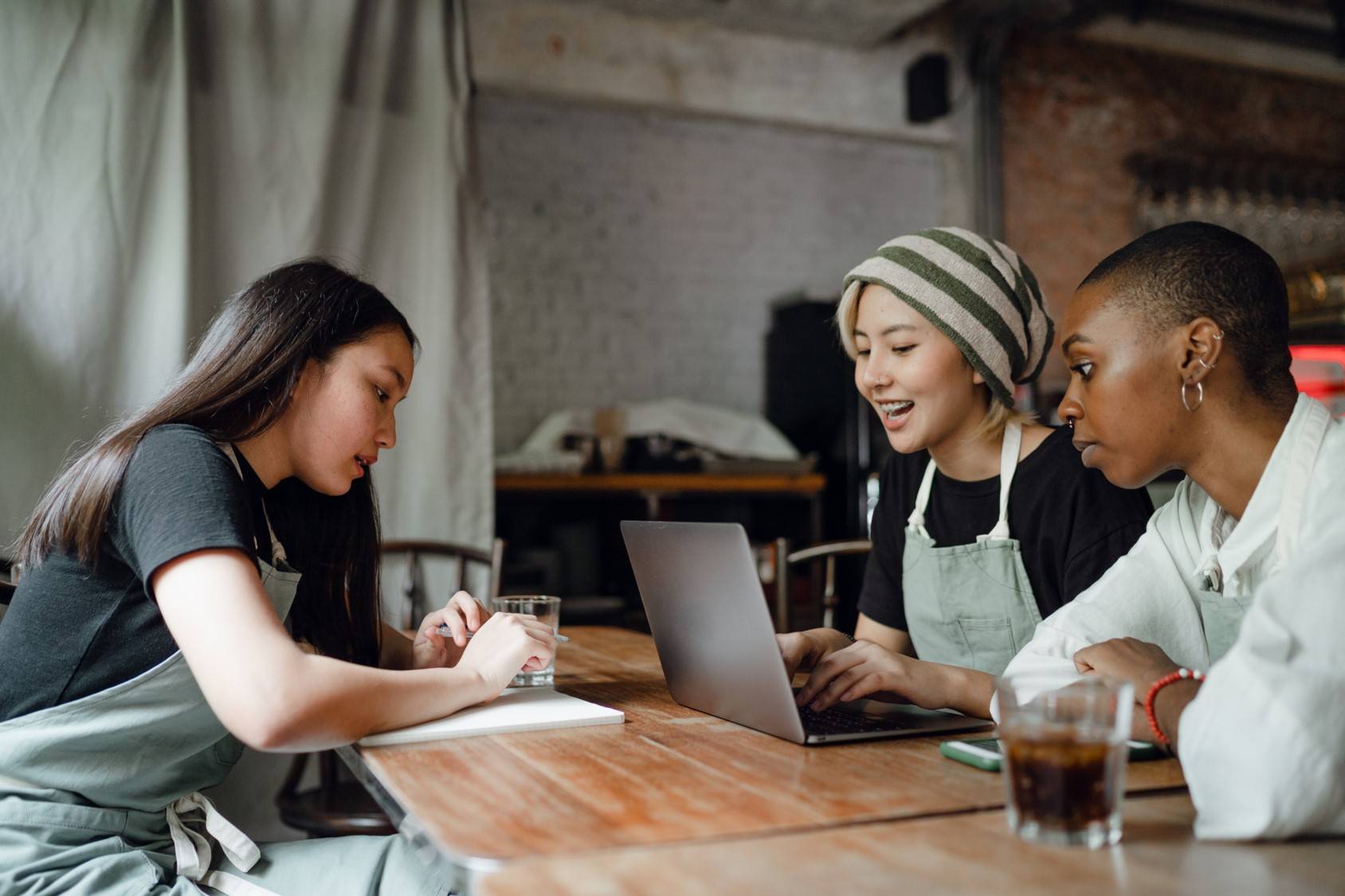 Photo: Ketut Subiyanto from Pexels
When hiring family, treat them the same way as you would any other staff member

Proceed with caution when going into business with friends, verifying each other's goals and ability to commit beforehand
The restaurant world presents a multitude of opportunities to hire and work with those in your immediate circle. From bringing your child on as a server to launching a new venture with your best friend, the question of whether to pull the trigger spans across all levels of involvement and corresponding risk. And as is the case with most issues in business, there is no one right answer.
Many best practices do exist, however, to make an educated decision on whether to hire friends and family, either as employees or as business partners. Let's take a look at a few scenarios and determine where it's appropriate to move forward.
Bringing your family, namely [working age] children into the business at the service level is relatively common practice. Being in the business is quite convenient for summer jobs, after-school work, and a necessary helping hand when nobody else is around.
Consider the following best practices when deciding whether to hire your children:
Treat them in the same way that you'd treat any of your other staff. Err on the side of caution and be harder on them. They will immediately have a target on their back as receiving special treatment, so be a driving force to alleviate this bias as much as possible.
Hire them into a role that matches their skills and experience. If they've never waited tables before, then perhaps they'd best start out as a busser.
If you know a member of your staff is due for a promotion, give them the promotion and backfill the role with your child, assuming that it's for a temporary role. To go in the opposite direction could be a motivator for that staff member to leave your business.
Bringing your children into managerial and executive roles is of course acceptable as well, but is observed with a higher level of scrutiny from the outside. You should be comfortable with their ability to handle the role, as well as their ability to command authority with the rest of your staff when you're not around.
Forming business partnerships with friends
Friendships that turn into business partnerships have lead to spectacular success for many, and conversely have destroyed friendships among many more. There may come a time when a friend or family member wants to invest in your operation or work with you on a new endeavor. Those opportunities have all the potential in the world, but should be perceived with caution nevertheless.
Consider the following when debating this kind of partnership:
Ensure that each of you are qualified for your respective roles in the business. Your relationship is what has opened the door, but now that you're in serious conversation you should treat this like a job interview. If you have an inkling that your counterpart isn't a fit, then best to call things off from the beginning. You'll risk losing both the business and the friendship otherwise.
Make sure your skill sets complement each other rather than mirror each other. Friends are often friends because they share the same interests and perceptions. This is great in a social setting, but is often a recipe for disaster in business. Pie-in-the-sky minds need someone more down to earth to counter lofty ideas with logic, and vice versa. Like-minded founders can find themselves in a rut with no idea where they went wrong.
Verify each other's commitment, in terms of both time and money. Things will go sour as soon as one partner feels like they're getting the short end of the stick. This doesn't mean that your investment needs to be identical; a friend could simply invest some capital into the business and serve as an advisor while you do most of the labor. The important thing is that you're on the same page.
Have a legal agreement that defines the relationship and all terms. Nobody wants to go to court, but it happens all too often, and contracts are quintessential in those cases
There are of course many more scenarios to go over on this topic, but these extremes should represent a central mindset that covers most of them. At the end of the day you want to be fair to your friends and family, your staff and yourself. Things get tough when friends and family are involved, but remaining objective and keeping emotion out of the equation will drive the best results.
Boost your bottom line with TastePro
TastePro is a free service that brings new customers into restaurants. Locals and travelers alike use TastePro to book walkable, self-guided food tours, where they dine at multiple restaurants over the course of a single meal. Designed by restaurant owners to be quick and simple with no apps or hardware needed, TastePro is the perfect way to fill empty seats and get discovered.
Find out more at GoTastePro.com