5 Steps to Verify TastePro Customers
1. Find Booking Number
Scroll to find the Tour Details section of their confirmation email. The Booking Number is at the top.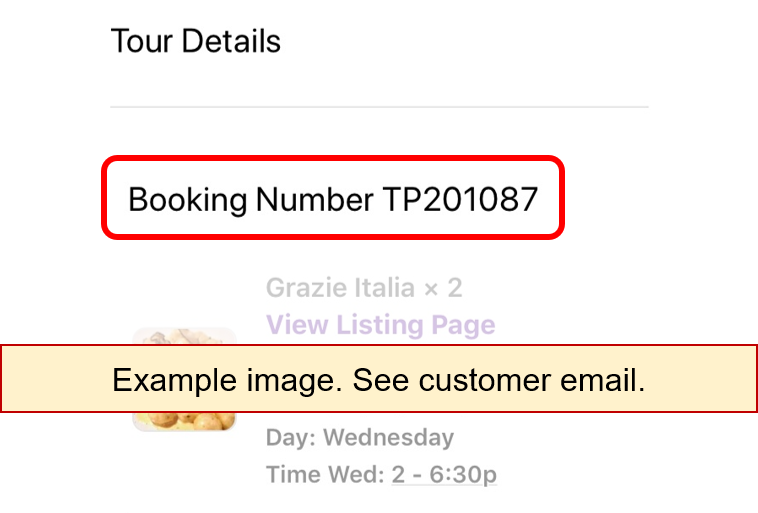 2. Verify Party Size
Find the number after your restaurant:
"x 1" is valid for one person. "x 2" is for two people, etc.
Ex. If you only see "x 1" for a party of 4, ask the additional 3 guests to create a new TastePro booking.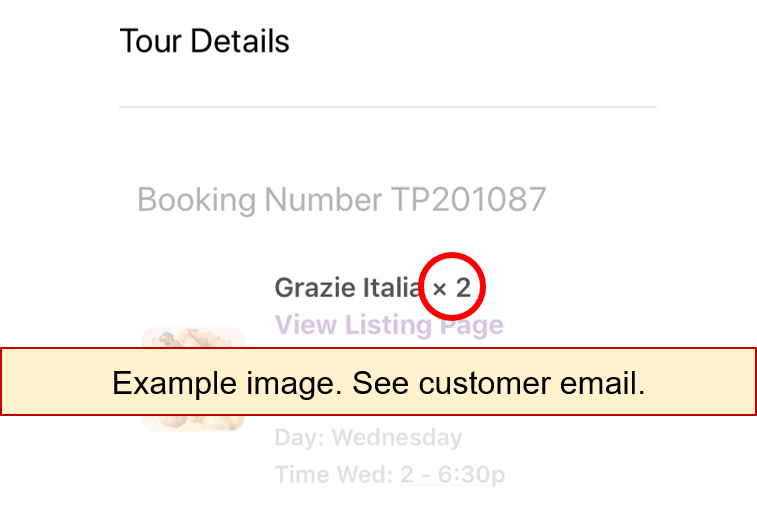 3. Verify Date and Time
Confirm that the party has arrived on today's date and within the time window listed.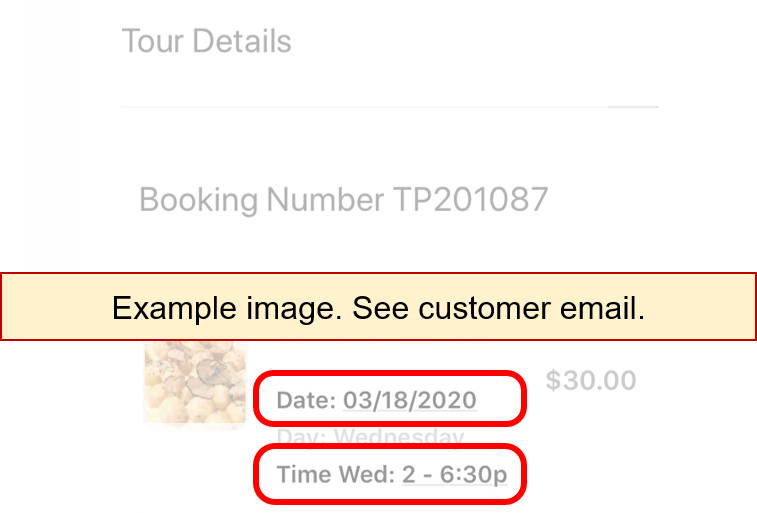 4. Record Their Info
If not already recorded, write down the
g
uest's info, then IMMEDIATELY mark as "Redeemed" to prevent reuse.

5. Seat the Group
Provide TastePro menus, or ask guests to use the View Listing Page link below your restaurant.
Do not
provide your standard menu unless requested.
Remind them that tasting menu items, tax and tip are included, but they are responsible for additional items ordered.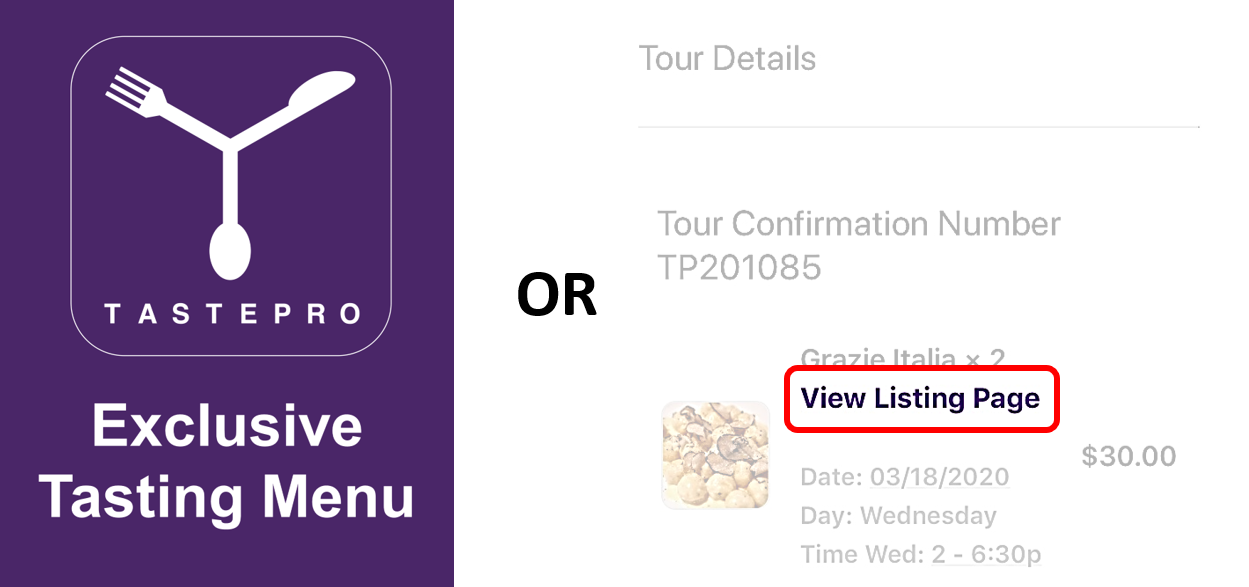 TastePro is a service where people try new restaurants by pre-paying for special "tasting menus" at each place. TastePro customers will show you a confirmation email when they arrive. This email is a ticket to show that the party has pre-paid.
Management has final say in approving TastePro bookings. Denied guests seeking further action should contact Info@GoTastePro.com. Thank you!