Our award-winning gastropub embodies the respect and passion we have for originality. Every item on our menu is created in-house from scratch, using local, natural and sustainable ingredients that produce the best possible flavor.
Our craft beer menu rotates daily, and we're one of the only restaurants out there where every server on staff is a certified cicerone (beer sommelier). You'll also find an elaborate wine and cocktail list.
Choose two of the following
Petite Beet Salad
Roasted and pickled beets, warm goat cheese, ricotta salata, hazelnut almond streusel

Petite Fish and Chips
Stout battered fresh cod, red cabbage slaw, tarter sauce, malt vinegar

Blueberry Bread Pudding
Sourdough, blueberries, orange zest, Grand Marnier crème anglaise
Included with Drink Pairing: Craft Beer Flight
Three 4oz pours from our rotating draft list, bartender's choice
A savings of up to 60% compared to regular drink prices
Items listed above, including tax and tip, are included in your booking. Tax and tip is also included with any additional pre-orders. You are responsible for the cost, tax and tip of any additional items ordered during your tour. See General Information below for how to place pre-orders for only select members of your group.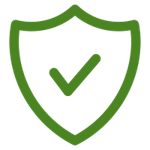 Expected Duration: 25 min

Time Limit: 50 min
Service Type: Full Service
Your group will be seated, a server will take your orders, and your selections will be served to your table.
Arrival Instructions
Show your booking confirmation to the hostess or appropriate staff member upon arrival. Once confirmed, place your orders from the tasting menu. Please be sure to have all members of your party present.
Pet Policy: Most pets allowed (on patio)

Most traditional household pets allowed on our outdoor patio, provided that they are well-trained.
Kid Policy: All ages
All ages welcome
Dress Code: Casual
Shorts, t-shirts, flip-flops okay. Sleeves encouraged for men and appropriate coverage encouraged for women.