Although its namesake may mean "small plates," Mezé Greek Fusion delivers anything but a small experience. The variety and versatility of the Greek islands are felt in more than just our cuisine…these traits resonate throughout our elevated ambiance and enchanting patio.
Our menu features finely crafted Greek cuisine with a Southern California twist. Vegetarians, meat lovers and everyone in between will undoubtedly savor our take on the Mediterranean diet.
Choose two of the following
Our award-winning recipe puts a great spin on the classic dish. Served w/ warm pita
Similar to hummus, made with mashed cooked eggplant, olive oil and lemon juice. Served w/ warm pita
Chickpea croquets, a Mediterranean staple
Slow roasted and marinated beef and lamb, served w/ warm pita
Pita bread, feta, kasseri, cheddar, bell peppers, onion, and tomato
The famous Greek pastry! Layers of phyllo dough, walnuts, cinnamon, sugar, and Greek honey
Add When Booking: Beer or House Wine
Our house red and white wines will please any wine lover. Our beer list includes a variety of IPA's, lagers and pale ales from San Diego's finest local breweries.
A savings of up to 60% compared to regular drink prices

Note to restaurant
If pre-purchased, these items will show up as "Included" in the Add-Ons section of the guest's confirmation email
Items listed above, including tax and tip, are included in your booking. Tax and tip is also included with any additional pre-orders. You are responsible for the cost, tax and tip of any additional items ordered during your tour. See General Information below for how to place pre-orders for only select members of your group.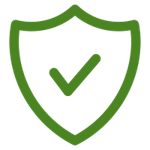 Availability*
Mon: 3 - 9p
Tue: 3 - 9p
Wed: 3 - 9p
Thu: 12 - 9p
Fri: 12 - 6p
Sat: 12 - 6p
Sun: 12 - 9p
Expected Duration: 35 min

Time Limit: N/A
Service Type: Full Service
Your group will be seated, a server will take your orders, and your selections will be served to your table.
Pet Policy: Most pets allowed (on patio)

Most traditional household pets allowed on our outdoor patio, provided that they are well-trained.
Kid Policy: All ages
All ages welcome
Dress Code: Smart Casual
Long pants and collared shirt or tasteful t-shirt encouraged for men. Long pants or casual dress/skirt encouraged for women. Pants to be clean with no holes. Open-toed shoes okay.
Arrival Instructions
Show your booking confirmation to the hostess or appropriate staff member upon arrival. Once confirmed, place your orders from the tasting menu. Please be sure to have all members of your party present.
*Restaurants will not accept TastePro guests beyond these times, or outside the date listed on your booking confirmation. See helpful info below for details.