Urban street food, craft beer and killer cocktails come together in our vivacious open dining room. From a menu that plays on classic comforts to our broad collection of games and retro décor, we're here to take you back to simpler times while enjoying the heck out of the present.
Featured in Eater, San Diego Magazine and the CW among other outlets, we let great food, drinks and ambiance speak for itself. Cheers!
Choose two of the following
Signature Thick Chips, Fries or Tots (v)
Pretzel Balls with Beer Cheese (v)
Chicken Wings
Brisket Taco
Mac n cheese (v)
Cornbread (v)
Brussel Sprouts (v, ask for no bacon)
Loaded Thick Chips
Add When Booking: Choice of Wine or Craft Beer
Our massive draft list includes ales, lagers, IPA's and everything in between, as well as sour and fruit beers, from San Diego's famous craft breweries as well as household names. Wine lovers will enjoy a variety or reds and whites.
A savings of up to 40% compared to regular drink prices

Note to restaurant
If pre-purchased, these items will show up as "Included" in the Add-Ons section of the guest's confirmation email
Items listed above, including tax and tip, are included in your booking. Tax and tip is also included with any additional pre-orders. You are responsible for the cost, tax and tip of any additional items ordered during your tour. See General Information below for how to place pre-orders for only select members of your group.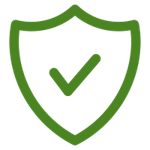 Availability*
Mon: 9a - 9:30p
Tue: 9a - 9:30p
Wed: 9a - 9:30p
Thu: 9a - 9:30p
Fri: 3 - 5p
Sat: 3 - 5p
Sun: 4 - 9:30p
Expected Duration: 30 min

Time Limit: N/A
Service Type: Full Service
Your group will be seated, a server will take your orders, and your selections will be served to your table.
Pet Policy: No pets allowed

No animals permitted, with the exception of registered service animals. Owner may be responsible for providing proof of service animal registration upon arrival.
Kid Policy: All ages
All ages welcome
Dress Code: Super Casual
Shorts, tank tops, flip-flops and related attire okay. Shirt and footwear required.
Arrival Instructions
Show your booking confirmation to the hostess or appropriate staff member upon arrival. Once confirmed, place your orders from the tasting menu. Please be sure to have all members of your party present.
*Restaurants will not accept TastePro guests beyond these times, or outside the date listed on your booking confirmation. See helpful info below for details.