Il Sogno, 'The Italian Dream,' is located in the heart of Gaslamp District flower, our flower-lined outdoor patio offering great views of San Diego's popular 5th Avenue. We specialize in handmade pastas and hand-rolled neapolitan style pizza, using the freshest and most sustainable ingredients. We boast a temperature-controlled wine cellar featuring labels from across both Italy and California, as well as a full bar mixing specialty Italian cocktails.
Get ready to be transported to the beautiful Italian countryside.

Choice of Starter + Pizza or Starter + Pasta
Risotto balls stuffed with caramelized onions, fontina, mozzarella, pomodoro
Grass-fed beef meatball, polenta, pomodoro
Fresh tomatoes, fresh garlic, basil, aged balsamic, grilled focaccia
Fresh mozzarella, avocado, Roma & heirloom tomatoes, pesto, fresh basil, aged balsamic
Heirloom cherry tomatoes, fresh basil, roasted garlic, mozzarella, pomodoro
Imported smoked Italian pepperoni, pomodoro, shredded mozzarella
House-made tomato sauce, fresh garlic, basil, topped with bruschetta
Pesto, roasted cherry tomato, Parmesan, basil
Add When Booking: Chianti, Pinot Grigio, Draft Beer or Cocktail
Enjoy a fine house wine to complete your Italian culinary escape. We also offer a rotating list of craft beers and a full bar
A savings of up to 60% compared to regular drink prices

Note to restaurant
If pre-purchased, these items will show up as "Included" in the Add-Ons section of the guest's confirmation email
Items listed above, including tax and tip, are included in your booking. Tax and tip is also included with any additional pre-orders. You are responsible for the cost, tax and tip of any additional items ordered during your tour. See General Information below for how to place pre-orders for only select members of your group.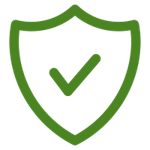 Availability*
Mon: 3 - 9:30p
Tue: 3 - 9:30p
Wed: 3 - 9:30p
Thu: 3 - 9:30p
Fri: 3 - 6p
Sat: 3 - 5p
Sun: 3 - 9:30p
Expected Duration: 45 min

Time Limit: N/A
Service Type: Full Service
Your group will be seated, a server will take your orders, and your selections will be served to your table.
Pet Policy: Dogs allowed on patio

Dogs allowed on patio, provided that they are quiet and well-trained. Contact restaurant for special circumstances.
Kid Policy: All ages
All ages welcome
Dress Code: Casual
Shorts, t-shirts, flip-flops okay. Sleeves encouraged for men and appropriate coverage encouraged for women.
Arrival Instructions
Show your booking confirmation to the hostess or appropriate staff member upon arrival. Once confirmed, place your orders from the tasting menu. Please be sure to have all members of your party present.
*Restaurants will not accept TastePro guests beyond these times, or outside the date listed on your booking confirmation. See helpful info below for details.