While Encontro may stem from the Spanish verb 'Encontrar' – "To meet, to find, or to discover," make no mistake about it, this is American comfort food at its finest. Owner and Executive Chef Jason Hotchkiss brings profound culinary expertise stemming from iconic names in the food world: Cohn Restaurant Group, Bottega Louie, L'Entrecote de Paris and Café Kati among others.
In addition to phenomenal chicken, fresh greens and spectacular homemade sauces, Encontro's bread is a truly historic favorite. The recipe was handed down by the famous Pat & Oscar, who built a legacy around addictive breadsticks. And as crazy as it sounds, the bread here may be even better...
Choose two of the following
***Signature Hot Fresh Bread (v)***
Fried Chicken Slider
Pulled Pork Slider
Mini corndog
Butter Biscuit (v)
Truffle Fries (v)
Portobello Fries (v)
Crispy Green Beans (v)
Grilled Little Gems (v)
Included with Drink Pairing: Choice of Craft Beer
Choice of draft beer from our rotating list of craft specialties
A savings of up to 25% compared to regular drink prices

(v) — Vegetarian
***Top Favorite***
Items listed above, including tax and tip, are included in your booking. Tax and tip is also included with any additional pre-orders. You are responsible for the cost, tax and tip of any additional items ordered during your tour. See General Information below for how to place pre-orders for only select members of your group.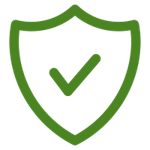 Expected Duration: 45 min

Time Limit: N/A
Service Type: Full Service
Your group will be seated, a server will take your orders, and your selections will be served to your table.

Arrival Instructions
Show your booking confirmation to the hostess or appropriate staff member upon arrival. Once confirmed, place your orders from the tasting menu. Please be sure to have all members of your party present.
Pet Policy: Most pets allowed

Most traditional household pets allowed, provided that they are well-trained. Contact restaurant for special circumstances.
Kid Policy: All ages
All ages welcome
Dress Code: Casual
Shorts, t-shirts, flip-flops okay. Sleeves encouraged for men and appropriate coverage encouraged for women.