We've been cooking up inventive handcrafted burgers for more than 10 years, earning such as strong reputation as a local favorite that our regulars come in on the daily, and Guy Fieri himself paid a visit on the iconic Food Network show 'Diners, Drive-Ins and Dives.' You're going to love our suped-up burgers, from the truffle made with white truffle oil to the Cajun sporting our housemade smoked chipotle sauce. Vegetarians will enjoy our delicious salads, and everyone can come together on those awesome parmesan fries!
We've got a laid-back 'classic San Diego' ambiance, where you can watch sports from the bar or enjoy some great people watching from our patio. However you enjoy it, make the experience even better with one of San Diego's legendary craft breweries on tap. And while our tasting menu shows off our signature creations, we also feature a whole line of exotic burgers, made with everything from alligator to camel!
Choice of Slider + Side or Salad + Side
Fresh ground, never frozen, premium Angus beef
Angus beef patty, cheddar, hardwood smoked bacon, secret hickory BBQ sauce
Blackened patty, sautéed onions, house-made smoked chipotle chili sauce
Angus beef patty, aged black truffle Pecorino, white truffle oil
Perfectly sliced grilled pastrami, zesty mustard, sautéed onions
Slow roasted pulled pork, ginger BBQ sauce
Sub in a veggie patty for any of the options above. Due to operational limitations, veggie patties require a 2-person minimum and can only be ordered in multiples of 2*
Romaine, Caesar dressing, croutons
Romaine, cucumbers, red onions, tomatoes, kalamata olives, feta
Fries, Sweet Potato Fries, Onion Rings, Sidewinders
Add When Booking: Choice of Craft Beer, Wine or Cider
Choose any beer from our extensive and ever-changing draft list, featuring ales, IPA's, lagers, ciders and everything in between, from premiere breweries across San Diego and nationwide. Our wine list boasts a healthy selection of reds, whites and rosés.
A savings of up to 60% compared to regular drink prices

Note to restaurant
If pre-purchased, these items will show up as "Included" in the Add-Ons section of the guest's confirmation email
(v) — Vegetarian
*For example, if one person in your group wants a veggie burger, another person must also order a veggie burger. If three people want a veggie burger, a fourth person must also order a veggie burger, etc.
Items listed above, including tax and tip, are included in your booking. Tax and tip is also included with any additional pre-orders. You are responsible for the cost, tax and tip of any additional items ordered during your tour. See General Information below for how to place pre-orders for only select members of your group.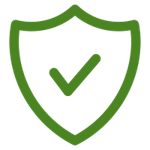 Availability*
Mon: 11a - 9:30p
Tue: 11a - 9:30p
Wed: 11a - 9:30p
Thu: 11a - 9:30p
Fri: 11a - 10:30p
Sat: 11a - 10:30p
Sun: 11a - 9:30p
Expected Duration: 30 min

Service Type: Limited Service
Your group will place orders at a counter, then pick up your food when ready unless a server is present to serve to you.
Pet Policy: Most pets allowed (on patio)

Most traditional household pets allowed on our outdoor patio, provided that they are well-trained.
Kid Policy: All ages
All ages welcome
Dress Code: Super Casual
Shorts, tank tops, flip-flops and related attire okay. Shirt and footwear required.
Arrival Instructions
Show your booking confirmation to the cashier upon arrival. Once confirmed, place your orders from the tasting menu. Please be sure to have all members of your party present at your scheduled arrival time.
*Restaurants will not accept TastePro guests beyond these times, or outside the date listed on your booking confirmation. See helpful info below for details.