Our sliders have won just about every award San Diego has to offer. An extensive menu caters to every taste imaginable, from classic to veggie and vegan patties, chicken 'n' waffles, PB&J and our top-selling mac 'n' cheese burger. Throw in our garlic Parmesan fries and you've got something truly special coming your way.
Choice of One Slider and Side
Classic | Stuffed Blue Cheese | Mushroom Swiss | PB&J | Mac 'n' Cheese
Buffalo Chicken | Chicken 'n' Waffles
Spicy Philly | BBQ Tri Tip
***Garlic Parmesan Fries*** | Crispy Fries | Onion Rings
Add When Booking: Medium Milkshake or Fountain Drink
Choose from any of our regular or candy bar shakes, or choice of fountain drink
A savings of up to 60% compared to regular drink prices

Note to restaurant
If pre-purchased, these items will show up as "Included" in the Add-Ons section of the guest's confirmation email
***Top Favorite***
(v) — Vegetarian
Items listed above, including tax and tip, are included in your booking. Tax and tip is also included with any additional pre-orders. You are responsible for the cost, tax and tip of any additional items ordered during your tour. See General Information below for how to place pre-orders for only select members of your group.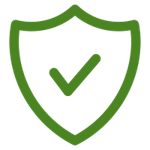 Availability*
Mon: 12 - 9:30p
Tue: 12 - 9:30p
Wed: 12 - 9:30p
Thu: 11a - 8:30p
Fri: 12 - 10p
Sat: 12 - 10p
Sun: 12 - 9:30p
Expected Duration: 20 min

Time Limit: N/A
Service Type: Limited Service
Your group will place orders at a counter, then pick up your food when ready unless a server is present to serve to you.
Pet Policy: Most pets allowed

Most traditional household pets allowed, provided that they are well-trained. Contact restaurant for special circumstances.
Kid Policy: All ages
All ages welcome
Dress Code: Super Casual
Shorts, tank tops, flip-flops and related attire okay. Shirt and footwear required.
Arrival Instructions
Show your booking confirmation to the cashier or appropriate staff member upon arrival. Once confirmed, place your orders from the tasting menu. Please be sure to have all members of your party present.
*Restaurants will not accept TastePro guests beyond these times, or outside the date listed on your booking confirmation. See helpful info below for details.