TapRoom is a leading San Diego Craft Beer Bar founded in the early years of the San Diego Craft Beer Revolution. With a focus on local craft beer, great food & genuine hospitality, TapRoom has established itself over the years as both a local favorite and destination for beer lovers.
Founded in 2006 by San Diego Natives Kyle & Kevin Conover, Taproom is the product of a lifelong mission to create one of San Diego's first craft beer bars focused exclusively on local beer and elevated pub fare in a casual welcoming neighborhood environment.

Choose two of the following
Grilled to perfection, topped w/ sauteed onions & cheddar on brioche bun
Fresh pizza dough topped w/ parmesan, oregano, mozzarella & garlic; served w/ marinara & ranch
Regular, truffle or sweet potato
Topped w/ corn tortilla strips, cheddar, sour cream, avocado, cilantro
Choose one sauce: buffalo, hickory BBQ, buffalo BBQ, sesame teriyaki, or truffle buffalo
Add When Booking: Choice of Taproom Draft Beer
We brew it ourselves. Enjoy one of our world-class beers that helped lead San Diego's craft beer revolution. Choose any Taproom beer you see on our draft list, with an extensive selection that includes IPA's, reds, blondes, Belgians and porters among others.
A savings of up to 35% compared to regular drink prices

Note to restaurant
If pre-purchased, these items will show up as "Included" in the Add-Ons section of the guest's confirmation email
Items listed above, including tax and tip, are included in your booking. Tax and tip is also included with any additional pre-orders. You are responsible for the cost, tax and tip of any additional items ordered during your tour. See General Information below for how to place pre-orders for only select members of your group.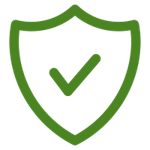 Availability*
Mon: 11a - 9:30p
Tue: 11a - 9:30p
Wed: 11a - 9:30p
Thu: 11a - 9:30p
Fri: 11a - 6p, 8 - 10p
Sat: 11a - 6p, 8 - 10p
Sun: 2 - 9:30p
Expected Duration: 30 min

Time Limit: N/A
Service Type: Full Service
Your group will be seated, a server will take your orders, and your selections will be served to your table.
Pet Policy: Most pets allowed (on patio)

Most traditional household pets allowed on our outdoor patio, provided that they are well-trained.
Kid Policy: All ages
All ages welcome
Dress Code: Super Casual
Shorts, tank tops, flip-flops and related attire okay. Shirt and footwear required.
Arrival Instructions
Show your booking confirmation to the hostess or appropriate staff member upon arrival. Once confirmed, place your orders from the tasting menu. Please be sure to have all members of your party present.
*Restaurants will not accept TastePro guests beyond these times, or outside the date listed on your booking confirmation. See helpful info below for details.