Using the freshest ingredients, World Curry offers spectacular curries from Thailand, India, Japan and other flavorful destinations across the globe. From rich panang curry to flagship tikka masala and smooth traditional, Japanese brown curry, we've got the variety to satisfy your most exotic curry cravings.
We've been proudly serving Pacific Beach for decades and welcome you into our humble digs.
Choice of Petite Curry
Each served w/ white or brown rice and chicken, veggies or tofu
Our most popular! Smooth red, creamy coconut curry, with a base of blended bell peppers, mild red chilis, garlic and shallots
Iconic Indian red curry with a rich, creamy base and a dash of cumin, turmeric and coriander for an earthy twist
Thick, hearty curry made with potatoes and carrots in a smooth sauce of pureed onion, garlic and spices
A flavorful coconut curry balanced with a blend of Thai basil, lemongrass, cilantro and Thai ginger
Add When Booking: Craft Beer, House Wine or Specialty Drink
Enjoy a draft beer or house wine from our rotating selection. Our specialty drinks include Thai Iced Tea or Coffee, Southeast Asian Limeade and Ginger Brew
A savings of up to 35% compared to regular drink prices

Note to restaurant
If pre-purchased, these items will show up as "Included" in the Add-Ons section of the guest's confirmation email
Items listed above, including tax and tip, are included in your booking. Tax and tip is also included with any additional pre-orders. You are responsible for the cost, tax and tip of any additional items ordered during your tour. See General Information below for how to place pre-orders for only select members of your group.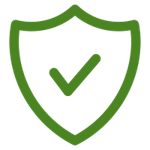 Availability*
Mon: 11a - 8:30p
Tue: 11a - 8:30p
Wed: 11a - 8:30p
Thu: 11a - 8:30p
Fri: 11a - 9p
Sat: 11a - 9p
Sun: 12 - 8:30p
Expected Duration: 30 min

Time Limit: N/A
Service Type: Limited Service
Your group will place orders at a counter, then pick up your food when ready unless a server is present to serve to you.
Pet Policy: Most pets allowed (on patio)

Most traditional household pets allowed on our outdoor patio, provided that they are well-trained.
Kid Policy: All ages
All ages welcome
Dress Code: Super Casual
Shorts, tank tops, flip-flops and related attire okay. Shirt and footwear required.
Arrival Instructions

Show your booking confirmation to the cashier upon arrival. Once confirmed, place your orders from the tasting menu. Please be sure to have all members of your party present at your scheduled arrival time.
*Restaurants will not accept TastePro guests beyond these times, or outside the date listed on your booking confirmation. See helpful info below for details.